About Us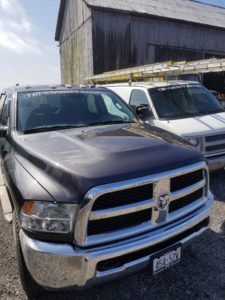 The owner of Tri-County Roofing, Brian Boudreau, gained all of his experience from owning and operating his own successful roofing business in southern Ontario. Now, after working on multi-million dollar homes and complicated commercial flat roofs, he plans on bringing the same great service along with his expertise to the Atlantic coast.
As a family man and a home owner himself, Brian really knows how to focus on nuturing a long term relationship. You will never feel as if you are just another address.
Brian's fundamental values are expressed through his obligation to social responsibility and commitment to each job.
Quality, Quality, Quality is all you will see when dealing with Brian and Tri-County Roofing. Give us a call today and let us show you how great our service really is.